DRC/SAIKO 2022 FUNNY CAR-3S (STEVE SAIKO'S RIDE)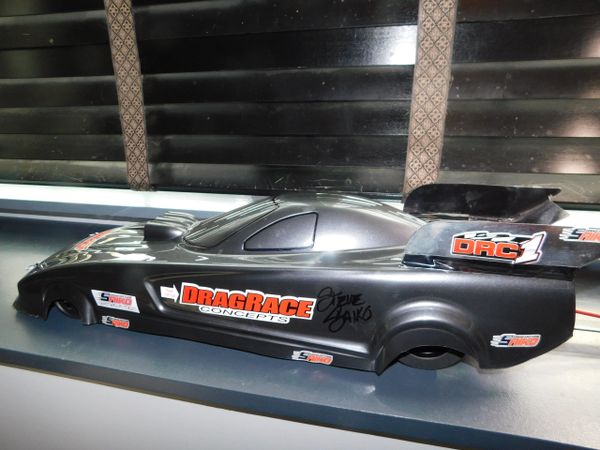 DRC/SAIKO 2022 FUNNY CAR-3S (STEVE SAIKO'S RIDE)
DO YOU HAVE THE NEED FOR INSANE SPEED? THIS MY SAIKO CREATION, THE 2022 DRC FUNNY CAR WITH SOME COOL MODS.
SET ON KILL, THIS RC FUNNY CAR, CAN TAKE DOWN ANYTHING IN THE STREET AND MAKE YOU HATED FOR SURE!
SPECS:
1 OF A KIND STEVE SAIKOS'S PERSONAL DRC FUNNY CAR.
FULLY ASSEMBLED DRC FUNNY CAR READY TO RACE
3S 3000 GRAPHENE BATTERY
TEAM SAIKO 2022 V-4 TOPFUEL F/C DRAG MOTOR
FUTABA HIGH END RECEIVER
NO O-RING CUTTING EDGE FRONT TIRES
DRC NEW DRAG FOAM REAR TIRES
43-10 INLINE GEAR RATIO
OPTION AVAILBLE FOR HIGH END FUTABA 4PK RADIO PROGRAMED TO CAR +250.00
SAIKO/CASTLE DRAG 1.24 ESC PROGRAMMED FOR COMPETITION
CAR HAS BEEN RUN AND PROVEN TO GO VERY FAST!