2023 3S-TOP FUEL COMPETITION TOP FUEL RAIL/FC MOTORS V-6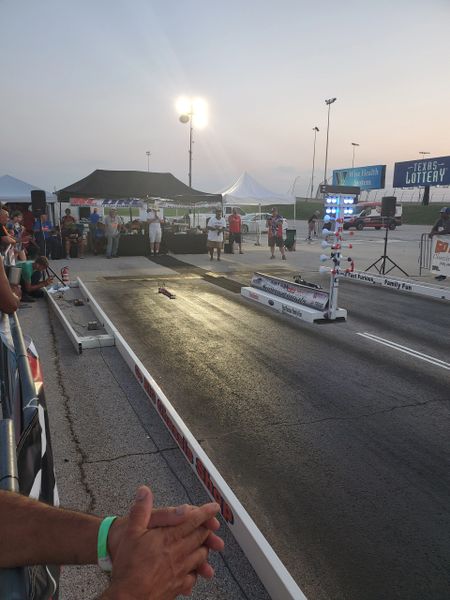 2023 3S-TOP FUEL COMPETITION TOP FUEL RAIL/FC MOTORS V-6
MADE FOR COMPETITION LEVEL 3S RC DRAG RACING!
THE TEAM SAIKO NAME WAS MADE ON THE REPUTATION OF THESE COMPETITION  3S RC DRAG MOTORS. THEY HAVE PUT AVERAGE RACERS ON THE PODIUM AND SHOCKED BIG-NAME DRIVERS. TEAM SAIKO IS RACERS LIKE YOU, WE ARE AT THE NATIONAL EVENTS, AND PROUDLY SUPPORT THESE RC DRAG RACING MOTORS!  CLICK THIS LINK TO SEE MOTORS IN ACTION
MOTOR SPECS:
2023 V6 NOW HAS 3 KV OPTIONS
8200KV "RED ANGEL", 8550KV "ARCH-ANGEL", AND 8900KV "T.Q. BEAST MODE"
REMOVABLE DUAL-SIDE ENDBELLS FOR EASY BEARING REPLACE

NEW 2023 ABEC#7 CERAMIC BEARING UPGRADE AVAILABLE 

36MM O.D. TEAM SAIKO CUSTOM MADE HEATSINK SENSORLESS MOTOR "CAN" DESIGN, BLACK/RED

MOTOR LENGTH: 2.33 INCHES 

WEIGHT: 6.5 OZ.

4 POLE ROTOR-WRAPPED, WITH END CAP 
5MM HARDENED STEEL SHAFT, WITH NEW PRO GROUND FLAT SPOT FOR PINIONS
12 SLOT LOW RESISTANCE WOUND STATOR, DIRECT SOLDER FOR HUGE POWER 
MUST HAVE AT LEAST 110C BATTERY TO RUN 8900KV VERSION OR COGGING MAY HAPPEN
2023 TEAM BUILD OPTIONS NOW OFFERS, ONE FREE SEND IN FOR INSPECTION, TEAM SELECT ROTOR, AND SHIMMING!