2020 PROMOD1.28 COMPETITION RC DRAG MOTORS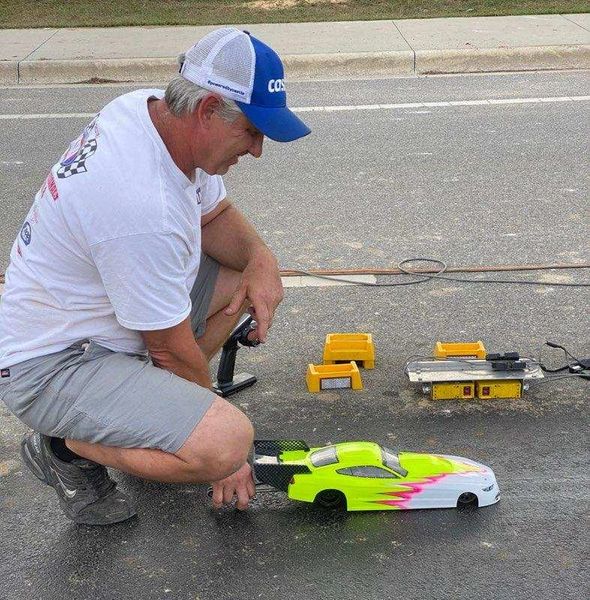 2020 PROMOD1.28 COMPETITION RC DRAG MOTORS
MAJOR 2020 UPGRADES TO THE UNDISPUTED FASTEST 2S MOTOR ON THE PLANET!

NEW 4 MM AND 5MM "HIGH GAUSS" ROTOR DESIGN 
NOW AVAILABLE, YOU CHOOSE THE KV AND ROTOR DIAMETER SIZE 4MM OR 5MM
(4MM FOR TOP END OR 5MM FOR TORQUE/STRENGTH)

AVAILABLE CHOICES: YOU RECEIVE ONLY ONE MOTOR  PER PURCHASE
REY1.28/9500KV/2020 4 OR 5MM(4MM COMES WITH A DRC DRIVE SHAFT)
106MPH/10700KV/2020 4 OR 5MM(4MM COMES WITH DRC DRIVE SHAFT)

SPECS ARE: 10700( 36MM O.D.,1.9LENGTH, ABOUT 5.4 OZ. WEIGHT), 9500( 36MM O.D., 2.3 LENGTH, 6.5WEIGHT)
DUAL SIDE REMOVABLE END-BELL =EASY ROTOR CHANGES FOR JUST THE RIGHT POWER AT YOUR TRACK

SOLDER STRAIGHT TO THE WIND WIRES, MEANS MORE POWER THAN THE COMPETITION
OPTION FOR 2020 TEAM BUILD INCLUDES RPM, AMP DRAW, DYNO TUNE, AND 1 SEND IN FOR TUNE-UP*
RUN BY RACE WINNING DRIVER, MICHAEL REY, AND YOU?